Yup… she's back to rehab again!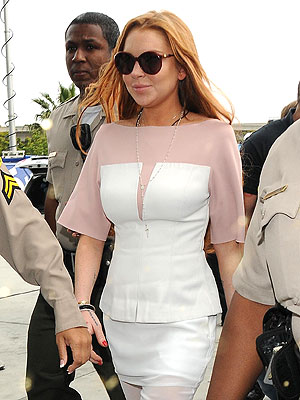 During a Los Angeles court hearing which she showed up late — the Liz & Dick star has been sentenced to a 90-day rehabilitation stay with psychotherapy and community service.
Under the deal, Lohan, 26, avoids a six-month jail term for violating her probation in a shoplifting case as long as she doesn't run afoul of the law again. She will be booked at the Santa Monica Police Department.
"You violate probation and we'll … just impose sentence and be done with it," the judge warned.
source:  people.com