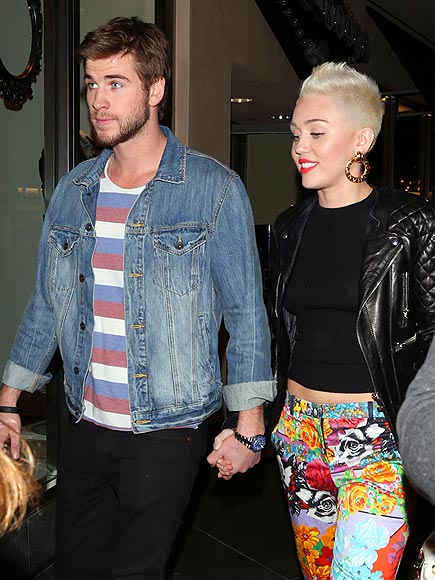 The rumors of Miley Cyrus and Liam Hemsworth's engagement being called off still hot of the press.
Though some sources that the engagement is still on, the former Disney star, Miley Cyrus, is still upset with Liam Hemsworth.
"Miley is still upset with Liam," a source told PEOPLE on Friday after the 20-year-old star stepped out sans engagement ring. "She took the ring off to make him mad." 

But, says the source, "It doesn't mean that they have split. Miley says they are still together."
The source also confirms that the younger Hemsworth flew home to Australia so the young couple could take a break.
Problems between the engaged pair became apparent at the end of February, when rumors flew that Hemsworth, 23, was overly friendly with January Jones at a party – and then spotted sharing a ride.
But an insider counters that the two have been longtime friends: "[They] used to go clubbing together in L.A. They have been friends for a while," says insider.
source: people.com