What wonderful friends you have, Paul Walker!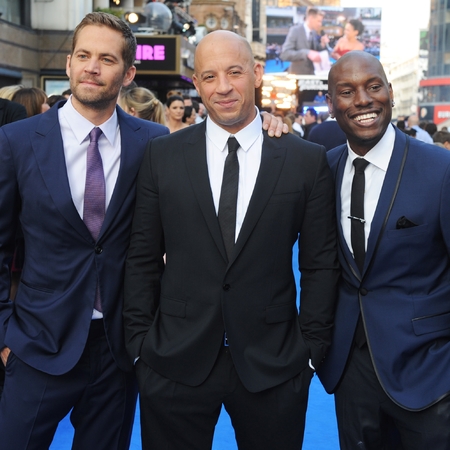 Fast & Furious co-stars, Vin Diesel and Tyrese Gibson, paid their respect to Paul Walker at the crash site in Santa Clarita, California.
First to come in the crash site was Tyrese Gibson who seemed to be devastated by the news that Paul Walker is dead.  The actor shared a picture of him and Paul through Instagram and wrote:
My heart is hurting so bad no one can make me believe this is real Father God I pray that you send clarity over this cause I just don't understand My heart hurts it's broken no one can convince me that this is real…. Prayer warriors please pray real hard for his only child, his daughter and family…#HeartOfAnAngel13YrsFamilyForeverWeJustCelebreatedYour40thBirthday….. My God… My God… I can't believe I'm writing this – Tyrese, Instagram account.
He also shared a picture of him holding a piece of wreckage from the crash site:
I will keep your energy with me forever#AshesOfAnAngel fast family around the world we live you and we love you Paul is the heartbeat of this franchise and were gonna see to it that his energy and presence lives on forever #myhearthurtssobad
It was a very emotional visit of Tyrese to Paul.
Second to pay a visit, was Vin Diesel.  He joined the group of mourning Paul Walker fans and had something to say to the crowd over a police car's loudspeaker.
"If he could see for himself that all of you have showed up to show my brother love at this hard time, and the family gets to see all of you show the love that you've shown Paul, it's going to stay with me forever."

"I just wanted to say thank you," he added. "Thank you for coming down here and showing that angel up in heaven how much you appreciated him." 
"To live in the hearts we leave behind, is not to die." - Thomas Campbell.
Pablo, I wish you could see the world right now… and the profound impact, your full life has had on it, on Us… on me…
I will always love you Brian, as the brother you were… on and off screen.